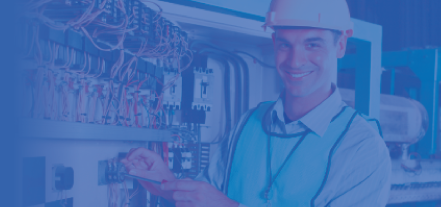 ---
Power Generation HVAC
Heavy Equipment
Forklift & Hoist
Pumps & Compressors
Available Services
Unscheduled Maintenance
Preventative Maintenance
Predictive Maintenance
Contract Maintenance
Warranty Service Administration
Regulatory Service Administration
CTN serves a wide array of industries that depend on various types of machines and equipment for day to day operations. These industries often coincide or overlap in areas enabling CTN to leverage existing relationships and resources to provide our Clients and Members with cross-functional support. The financial performance of Company's serving these industries, is dependent on the operational efficiency of the machinery and equipment owned and operated. CTN provides comprehensive coverage and services in various industries as outlined to assist our Clients and Members in achieving success.
Unscheduled Maintenance

Those unpredictable maintenance requirements that have not been previously planned or programmed but require prompt attention and must be added to, integrated with, or substituted for previously scheduled work loads. Often referred to as "Break/Fix" service, these repairs requires prompt attention to ensure affected equipment is return back to service as timely and efficiently to ensure down-time is minimized.
Preventative Maintenance

Preventive maintenance is planned maintenance of plant and equipment that is designed to improve equipment life and avoid any unplanned maintenance activity. PM includes painting, lubrication, cleaning, adjusting, and minor component replacement to extend the life of equipment and facilities. Its purpose is to minimize break downs and excessive depreciation. A bona fide preventive maintenance program should include:
Non-destructive testing
Periodic inspection
Preplanned maintenance activities
Maintenance to correct deficiencies found through testing or inspections.
The amount of preventive maintenance needed at a facility varies greatly. It can range from a walk through inspection of facilities and equipment noting deficiencies for later correction up to computers that actually shut down equipment after a certain number of hours or a certain number of units produced, etc.
Predictive Maintenance

Predictive Maintenance services, or condition-based maintenance, attempts to evaluate the condition of equipment by performing periodic or continuous (online) equipment condition monitoring. The ultimate goal of Predictive Maintenance is to perform maintenance at a scheduled point in time when the maintenance activity is most cost-effective and before the equipment loses performance within a threshold. Predictive Maintenance programs incorporate the use of specialist equipment to measure the condition of equipment. Vibration Analysis, Tribology and Thermography are all examples of Condition Monitoring techniques that can be incorporated into CTN service offerings.
Contract Maintenance

In simple terms, contact maintenance is the process where Clients hire third-party experts to perform maintenance tasks. The type of maintenance involved ranges from minor servicing to major overhaul of components, engines and complete machinery systems. Clients often chose to out-source their maintenance service to allow them to focus on their core business functions. CTN maintenance contracts are generally for an extended period of time (1-3 year terms) and incorporate some form of performance clause to ensure Clients achieve their desired results. Generally, CTN will incorporate some level of Condition Based Monitoring into all Client maintenance contracts.
Warranty Service Administration

Product, product price, and post-sales service are the top 3 most critical elements of the buying decision for machinery and equipment. In the event that warranty repair service is required, how the warranty service is executed can mean the difference between losing a customer or keeping one— for life!
Post sales warranty repair service is widely considered a "cost center" and not a "profit center"! With that in mind, the number one strategic element for managing a successful service department is maximizing the service as cost-efficiently as possible. As your warranty repair service partner, we can be the strategic element you need, yielding high results at a lower cost than internal field service technicians.
CTN's Warranty Administration program is geared to provide complete automated administration for OEM's, Distributors, Dealers and third-party warranty providers. CTN will design a specialized program to address your immediate warranty repair service requirements as well as your strategic business objectives and unique market challenges.
Regulatory Service Administration

In today's highly regulated business world, many companies are challenged in fulfilling required regulatory testing and reporting to various Local, State and Federal agencies. EPA, NFPA, Joint Commission, OSHA and examples of agencies requiring periodic testing and reporting for compliance. Non-compliance to such require ments can result in penalties, fines and down-time that can be very costly and detrimental to organizations. CTN can provide you with a program that ensures such regulatory reporting requirements are accomplished accurately and timely.